Momotaro G004-MB @ 400days
As for the last post of this year, we thought showing a nicely broken in & worn Momotaro Jeans.
More, we invite you to show us your worn Momotaro Jeans and have it published on our blog and Facebook page. How to participate? Well, simply email (press@japanblue.co.jp) us some photos of your worn in Momotaro Jeans (front & rear, same as the image below). Provide a little text and credential info. We will have a look at it, and have it published with your credentials.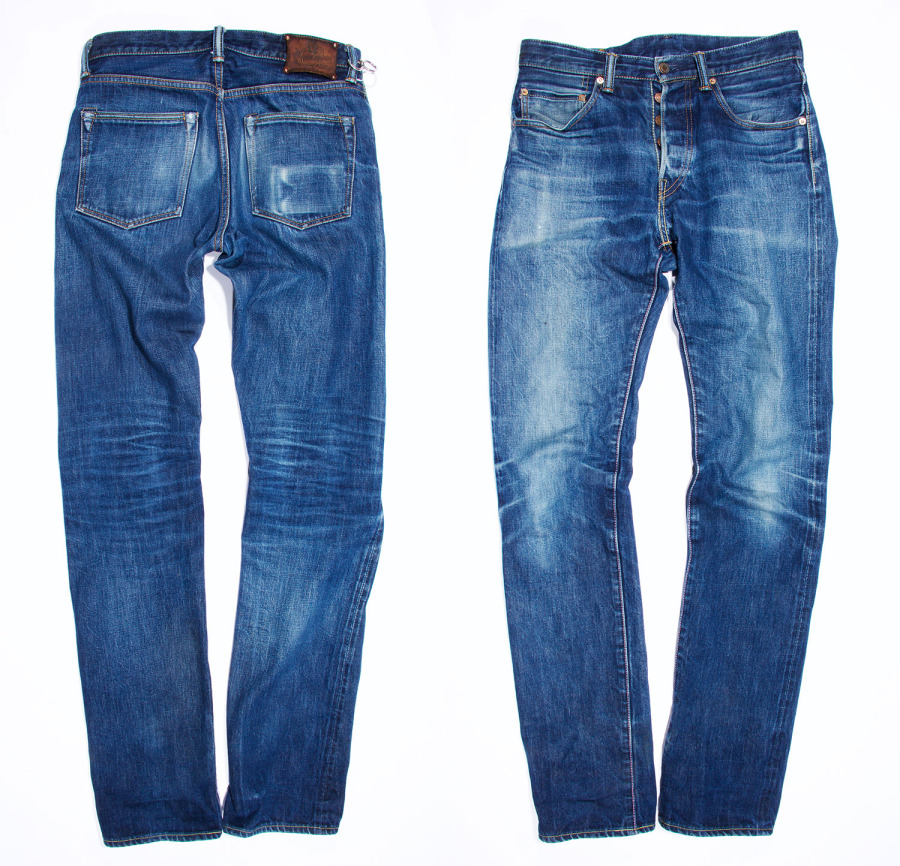 Momotaro's Copper Label G004-MB after 400days of wear…and a few washes.
Click the image to see it bigger!